Why the Cambodian Prime Minister is being politically threatened over his watch collection
---
Why the Cambodian Prime Minister is being politically threatened over his watch collection
Original reference: Time and Tide
If you're a head of state in a democratic country, it generally isn't a good idea to wear your best watches in public. Bill Clinton, for example, famously wore a Timex during his time in office, but since leaving the White House has been spotted with the likes of Jaeger LeCoultre, Audemars Piguet and A. Lange & Söhne on his wrist. Similarly Australian Prime Minister Scott Morrison was in hot water recently over an image that appeared to have him wearing a white gold Rolex Daytona (though it turned out not to be true). The bottom line is that if you're a leader who's meant to represent the people who voted you into office, it isn't a great look to be flaunting luxury goods that your electorate could never begin to afford. But this hasn't stopped the Cambodian Prime Minister Hun Sen from putting his watches on full public display, a point that the leader of a political opposition party is now capitalising on in the election.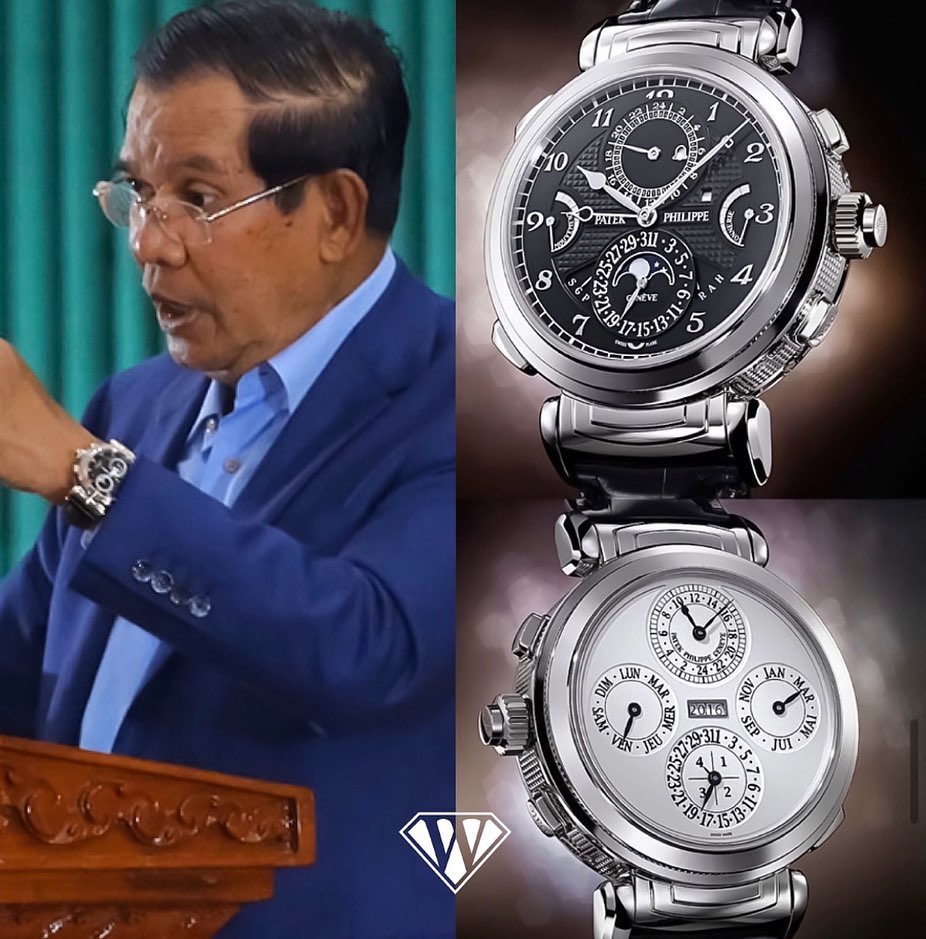 Cambodian Prime Minister Hun Sen spotted wearing what appears to be a Patek Philippe Grandmaster Chime 6300G. Image: superwatchman.com
Political opposition leader Sam Rainsy has started a campaign to raise money for impoverished Cambodians by selling raffle tickets to win his Casio that is worth the grand total of $5. Each raffle ticket will cost $5 and Rainsy anticipates selling more than 10,000 tickets in the three weeks that the competition will run.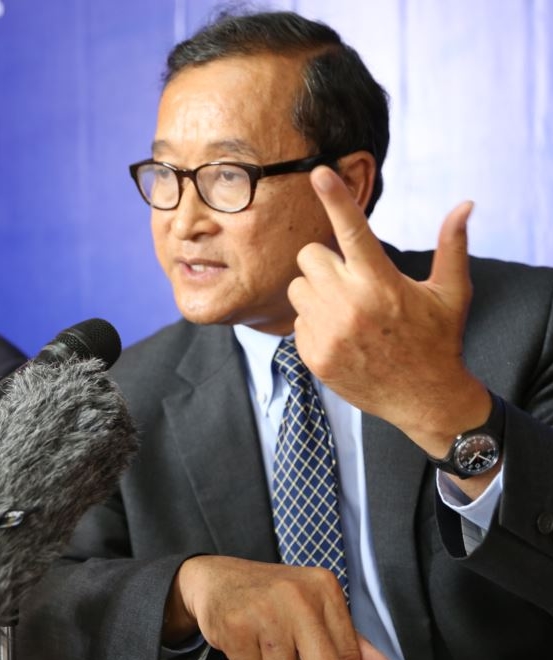 Sam Rainsy wearing a Swatch. Image: wikimedia.org
This clever fundraising exercise is a political manoeuvre designed to point the spotlight directly on the watch collection of Prime Minister Hun Sen, who has ruled the country since 1985. Despite the average per capita GDP in Cambodia being just $1,500 a year, Hun Sen owns a collection of watches estimated to be worth several million dollars, including pieces from Patek Philippe and Richard Mille.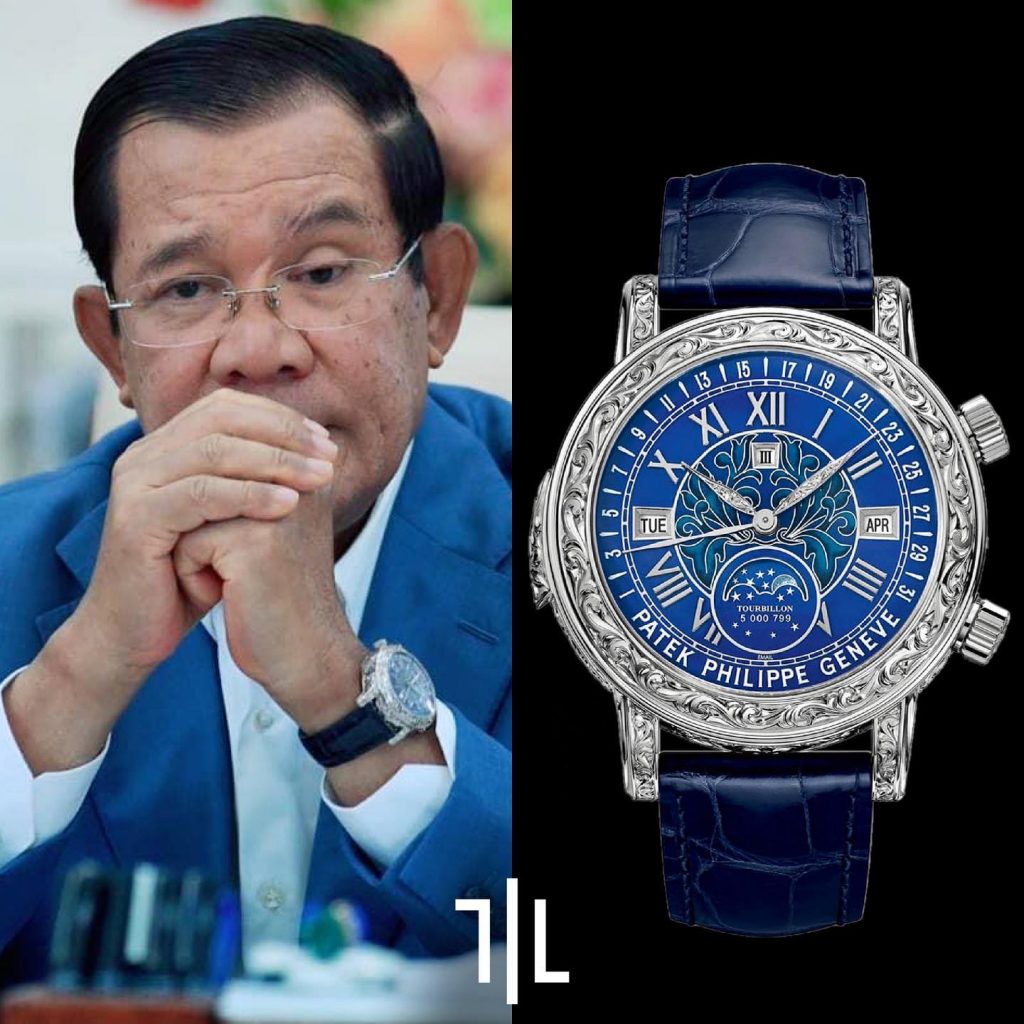 Wearing a Patek Philippe 6002 Sky Moon Tourbillon. Image: Insane Luxury
"If people want to buy my watch, they can buy a $5 raffle ticket, and if they are lucky, they will be awarded with the watch. People can buy more than one ticket if they like," said opposition leader Sam Rainsy.
It is probably unlikely that this campaign be enough to see Hun Sen sell his collection of beautiful watches, but it does go to show that a nice watch isn't always a good thing, particularly of you work in politics.