To assign date for election day should be done by NEC, not the Prime Minister
---
Political Paradigm of Pragmatism from the Khmer Youth part 69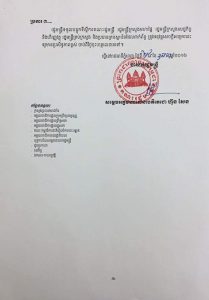 This part (69), broadcasted by CMN on 19-20 June 2016, Mr. Sophan Seng articulated on the murky line of NEC to conduct its business independently. Many indicators have been discussed including the inability of NEC to control over data base of voter list and authorization of different election mandates particularly mandating the election date etc.
Over all NEC reform has been hindered by the effort of incumbent government to influence the performance of a neutral and independent NEC.
Why Cambodia government has worked out many activities to get maximize control over NEC? This doubt is not simple and easy to understand as Cambodian government and Cambodia's People Party (CPP) has no clear line of working ethics and professionalism.